Staff
June Kouba, Church Administrator
June Kouba joined the staff as Church Administrator in January 2014. She was born and raised in Omaha, Nebraska, moved to Salt Lake City in her late teens, and returned home to Bellevue 5 years later. June has 5 siblings and many nieces and nephews; the majority of them live in Nebraska and they get together quite often. She met her husband, Jerry, 17 years ago and they have been married for 14 years and have 5 grown children and 12 grandchildren. She enjoys spending time with family, renovating their home, and reading mystery novels.
As Church Administrator, June performs and oversees administrative functions necessary for the operation of church business and the facility.
E-mail: admin@bellevuefpc.org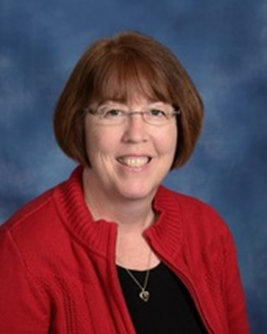 Linda Reffert, Director of Children's Ministry
Linda Reffert joined the staff in November of 2014 as Children's Director. She has been a Presbyterian for 27 years, always active in Christian Education, including serving 6 years as the Christian Education Director at a west Omaha Presbyterian Church. She is active at the Presbytery level in Christian Education and has taken classes toward becoming a certified Christian Educator.
Linda was born in Central City, Nebraska, and lived in several Nebraska towns while growing up. She has a Bachelor of Science degree in Business Psychology from Nebraska Wesleyan University. She and her husband Randy have 3 grown children and one grandchild. Linda's favorite times at church are those when the rooms and hallways are resounding with the laughter and joy of children
E-mail: lkreffert@aol.com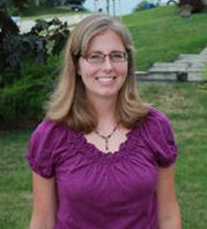 Mandi Crick, Director of Children's Music
(This position will open beginning end of July 2017)

Mandi Crick joined our staff as Director of Children's Music effective August 15, 2011. Mandi was born and grew up in Grand Island, Nebraska. She is a graduate of Hastings College with a Bachelor of Music in Education and Peru State College with a Masters of Curriculum and Instructions. She is currently a 5-6th grade general music teacher in the Plattsmouth Middle School and a Staff Sergeant in the Army National Guard where she plays clarinet and piano in the concert band and rock combo group. Mandi and her husband Ryan have been members of our congregation since 2007. They have two elementary aged girls: Makayla and Katie.

As Director of Children's Music, Mandi leads the music ministry to young children (pre-K-sixth grade) and is involved in Sunday morning church school, Word on Wednesday and Vacation Bible School.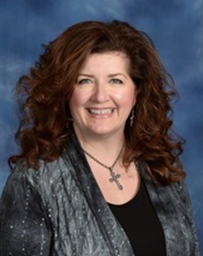 Shelli Dart, Director of Youth Ministry
Shelli Dart was born in Salina, Kansas, and by the time she was 12, her family had moved 13 times. They settled in Bellevue, NE. Shelli has been a member at First Presbyterian Church for over 30 years and was active in youth fellowship, bell choir, and choir growing up.
She graduated from Kansas State University and has worked in a number of businesses but found her passion volunteering with the youth.
Shelli works with the youth (7th-12th grades) including Sunday morning church school, mid-week Illuminate, periodic youth social activities and summer youth mission trips.
E-mail: youthdirector@bellevuefpc.org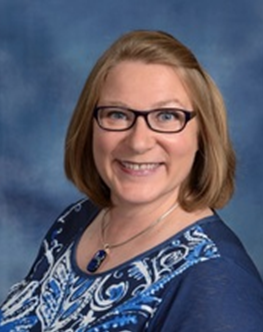 Liane Kirmis, Bell Choir Director
Liane Kirmis grew up on a dairy farm near Fergus Falls, MN. Nurtured in the Presbyterian tradition, she developed a love for hand bells ringing in the church choir during high school. She earned a degree in Communication Disorders from ND State University and then traveled the country with her husband Richard as he served in the US Navy. Liane has been seen ringing and directing bell choirs in FL, OR, ID, WA and HI before duty brought her family to Bellevue in 2000. She has served as our Westminster Bells Director since 2001. She also is a substitute teacher for Bellevue Public Schools.
Liane directs and trains individuals involved in the handbell music ministry of our church. The choir practices weekly (September through May) and rings in worship monthly in church and for special services throughout the year.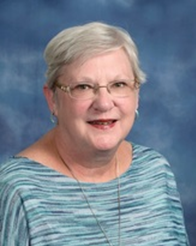 Alice Renner, Chancel Choir Director
Alice Renner was born and raised in Sedgwick, Kansas, and graduated from Southwestern College with a degree in Music Education. After graduating, she lived in Texas and taught elementary music and held a number of church related positions including organist, choir and bell choir director, and Director of Music Ministry. In 2004, Alice and her husband Steve moved to Bellevue and joined First Presbyterian Church. The Renner's have two grown children, Tim and Sara.
Alice coordinates the adult music ministry of our church and directs the Chancel choir. The choir rehearses weekly (September through May) and performs during the Sunday morning worship service and for special occasions.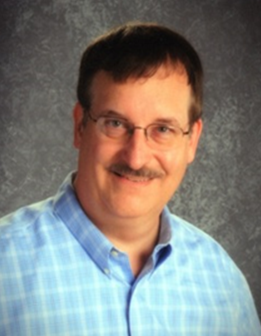 Dirk Lindner, Church Organist
Dirk Lindner, a native of Stanton, Iowa, earned a BA degree in music from Northwestern College, Orange City, IA, and an MA degree in piano performance from the University of Iowa.
A long time school accompanist, he worked for the Ralston, Papillion La Vista and Springfield Platteview School Districts prior to playing for Westside Middle School. He served as accompanist for the Clarion Chamber Chorale for five years, and has played for 41 productions of musicals.
In addition to being the organist for First Presbyterian, Dirk also serves as organist for the traditional service at St. Paul's Lutheran Church in Millard. He likes to read mysteries and watch British TV shows or old movies.
Susan Scranton, Nursery Attendant
Susan Scranton has been a Special Education Teacher in Omaha Public Schools for 24 years and has been on staff in our church nursery for 25 years. Susan has a Bachelor of Arts in Education Degree from Wayne State University. She is married to husband Shawn and has 2 cats and a dog.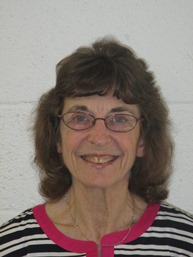 Sheila Sloniker, Nursery Attendant
Sheila Sloniker has been on staff in our nursery at First Presbyterian since 1994. During the week, she is a Preschool Teacher for St. James Warm Hearts Childcare. Sheila maintains current CPR and First Aid Training certifications. She has a Master's Degree in Speech Pathology from San Diego State at Long Beach. Sheila is married to Donn and they have one daughter.